Peter Anthony is an unusually gifted story teller who speaks from his heart. He uses his inner skills, developed by meditation, to put together the intriguing events of his near-death experience that both fascinates and amuses his audiences. Peter's involvement with known personalities from movies and media enriches his presentations and I highly recommend him as a speaker that will educate and entertain your group.
– Neil Helm, Board Member, Virginia Beach IANDS
Peter Anthony delivers with captivating and visual words.
– Dea Shandera – former Executive Vice President Metro-Goldwyn-Mayer
I am a television producer for ABC and have had the pleasure of meeting and booking countless sessions with psychics from all around the world. Over the past 20 years I have worked closely with Peter Anthony. His vast knowledge of numerology, astrology, and his psychic abilities have proven an invaluable insight into both my personal and professional life. This is a challenging and exciting time for all of us and I have found Peter's guidance and inspiration to be of great value in assisting my greater life choices and decisions.
– Ted Babcock – Producer, ABC Studios
It is with great pleasure that I endorse my dear friend, Peter Anthony. He came into my life in 1985 when I was doing a public appearance in Dallas, Texas. Since then he has been a constant friend who has shared his incredible gifts by blending his knowledge of astrology and numerology with his God-given psychic abilities. In these escalated times, when everyone on the planet is overwhelmed, overworked, and overextended, Peter gives you a blueprint that helps you focus on your passions and goals with a clarity of purpose. His insights have been incredibly useful to me in my professional and personal life. It is an honor to call him my friend.
– Linda Gray – Actress (Dallas, Melrose Place, Models, Inc.)
I am a network producer in Los Angeles. I met Peter several years ago while I was a producer on the Leeza Gibbons Show on NBC-TV. Anthony appeared on the show several times. He always brings love and motivation to everything he does.
Terri J. Davis – Pie Town Productions
Anthony received rave reviews from such well-known correspondents as Dan Rather, Diane Sawyer, Leslie Stahl and special guest Nancy Reagan. CBS New York Presentation Supervisor said that Peter was one of the best artist with whom he said he had the pleasure of working with. Insisting upon working only with female makeup artist in the past, Diane Sawyer made an exception in Peter Anthony after seeing his talent and charm. Anthony made even more beautiful the famous face of Academy Award Winner, Greer Garson for a rare CBS News Morning interview with Correspondent Martha Teichner.
– Julie Gautier – CBS News Associate Producer
Peter Anthony delivered a riveting presentation, to a sold-out room of 195 people. His grasp, knowledge, and expertise related to the Near-Death Experience, as well as metaphysics and spirituality, are extensive. I would certainly recommend him to you as a compelling, charming, and knowledgeable speaker or host.
– Elizabeth E. McAdams, Ph.D.
President, International Foundation for Survival Research
Peter Anthony should be complimented on his work and his manner.
– Greer Garson – Academy Award-winning Actress
His artistry and expertise are examples of his talent as well as his demeanor.
– Susan Braum – former CEO: Komen Foundation
He is truly gifted and blessed with powerful abilities.
– Fernanda Erlanger
Executive Director of TV series development at Paramount Television
His intuition and insight are awe-inspiring.
– Donna Rubenstein – former editor, Seventeen Magazine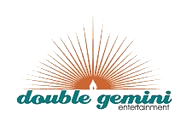 "Key Master" opens a magical lock to a world we're all searching to discover.
– Bethany Parish – double gemini entertainment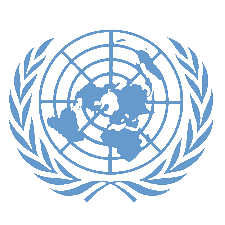 Peter Anthony's attention to detail coupled with his magical charm is amazing.
– Maggie Sheen – Director of Public Relations for United Nations-Aga Khan
Peter Anthony is amazing! He is a Spiritual Mystic in our times and an exceptional intuitive, motivational speaker and author. I have read his wonderful books and had readings with him as a life coach, numerologist/intuitive that were phenomenally accurate. Peter is a great storyteller and has a great sense of humor. He is knowledgeable and dependable and always demonstrates the highest Spiritual Integrity. I hold him in the highest esteem both professionally and personally. I feel I know him very well, and anyone who has the opportunity to know or work with him is very fortunate and will benefit greatly. I highly recommend him!
– Reverend Linda Orrick – Palm Springs InnerFaith Spiritual Center
Reasons why we continue to call on Psychic, Author, Paranormal Expert Peter Anthony: Unscripted, unconventional and refreshingly upbeat, Peter Anthony delivers entertaining results.
– Wendy Garrett
Broadcaster/Radio Host, Author/Blogger
We are spiritual beings having a human experience. Peter Anthony's book, Key Master, beautifully reminds us of that.
– Dannion & Kathryn Brinkley – Best Selling Authors, Secrets of The Light and Lessons From Heaven