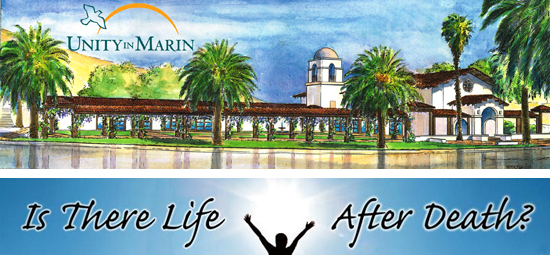 Please join us for a series of presentations held the third Friday every month that deal with consciousness after death. These evenings are hosted by Ellie Schamber. Each month she invites a guest speaker to talk about his or her own life-after-death experience. Ellie, who has a Ph.D. in Intellectual History from U.C. Berkeley and was a confirmed atheist, discovered during her experience of death that spiritually "everything I had believed and taught was wrong." Now she is committed to spreading the word to as many people as possible that our consciousness continues to live forever.
Our guest this month is Peter Anthony. As an image consultant for Dan Rather, Diane Sawyer, Shirley MacLain, and other celebrities, Peter was focused on status and money. Although he had been raised in a Catholic family, he was a skeptic.
On November 11, 1987, he started bleeding profusely from a ruptured intestine and was in great pain. He was rushed to a hospital. In the operating room, "I hovered over my body, and saw the doctors and medical staff with panicked faces working on it frantically. A voice yelled, "He lost too much blood….We're losing him…."
I was pulled toward a tunnel. At the entrance I saw my deceased relatives and friends welcoming me. In the tunnel there was no sense of time and no fear. It was incredibly peaceful. I connected with the Universal Intelligence: for example, I saw that everything is based on mathematical codes, and I could understand them. I saw that all people and all nature are connected. I also received knowledge about events that would happen in the future.
"At the end of the tunnel I had a life review. I could hear my own thoughts during every action, and also other people's thoughts and feelings.There was no judgment–only compassion, and lessons that I learned from observing what happened.
"Then I heard a voice: 'Do you want to stay or go back?' I looked down at earth and saw how politicians and pharmaceutical companies and others were hurting the planet, and I decided to go back and share what I had learned.
"I was hurled back into my body. I had been unconscious for 3 ½ weeks. I tried to tell doctors and nurses and friends what happened, but they did not pay attention. I told my story to priests, ministers and rabbis, but they did not believe me."
Peter discovered that he now had amazing psychic abilities, and that his values had drastically changed. He became famous as a psychic detective, solving murder cases and hauntings and assisting spirits to cross over. He is also in great demand as a spiritualist life coach, astrologer and numerologist.
After the presentation there will be a question-and-answer period, and you are welcome to ask anything about "why" or "how." For example, some people ask why there is suffering in the world. The answers sometimes seem to come from a place that transcends the personal experiences of the speakers and speak directly to your deepest yearnings to understand why we are here. Peter Anthony's book The Key Master describes his near death experience. Visit his website for more information.
$20 in advance; $25.00 at the door
No one turned away for lack of funds